YoungMinds
Mental health support for parents, carers and young people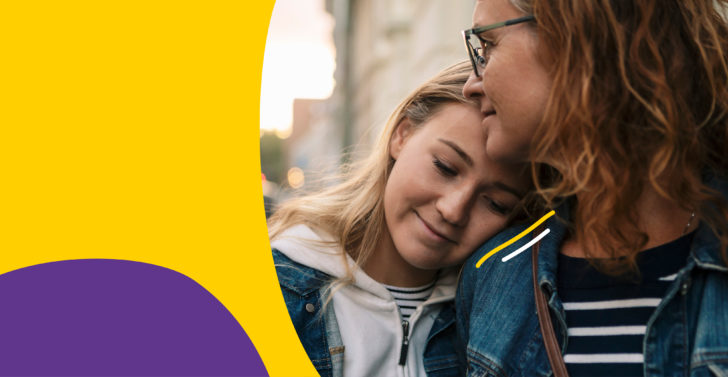 Refocusing a campaign to improve reach
YoungMinds provides young people with the tools to look after their own mental health and empowers adults to be the best support they can be to the young people in their lives.
Red Stone was brought in to refocus an existing early intervention campaign. The aim was to increase the availability and distribution of parent and carer advice and resources and to engage with parents of Black and minority ethnic children.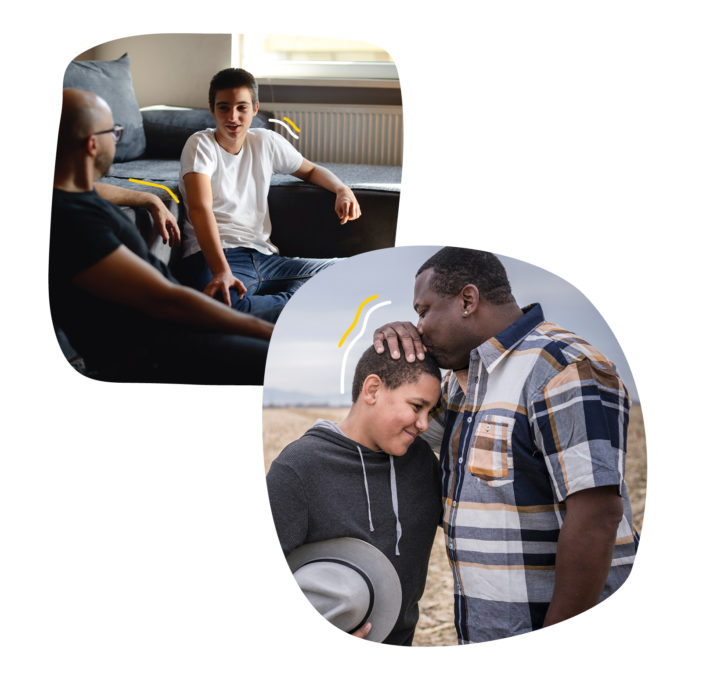 What we delivered
– Creative proposition
– Campaign messaging
– TV advertising
– Social campaign
– Web banners
– Static and animated assets

Creating a clear call to action
Launched in December 2020, the original #SupportingParents campaign's aim was to help parents and carers look after their child's mental health, providing practical advice and resources to support their child's wellbeing as well as their own.
Our work on refocusing the campaign created a new, clearer call to action – 'When your child turns to you, turn to YoungMinds.' This speaks directly to parents in a relatable and reassuring way, letting them know that they are not alone and also have someone they can trust to turn to.
Social campaign
The campaign runs across social platforms and is supported by an online ad campaign on sites such as Mumsnet.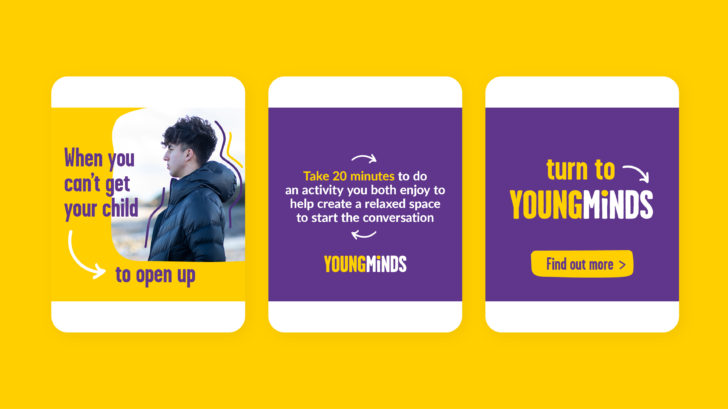 We scripted, animated and produced a TV ad for broadcast on ITV Hub. By highlighting common difficulties between adults and the young people in their care, the ad's call to action, 'Turn to YoungMinds', gives an accessible and practical way to get support and prevent problems getting worse.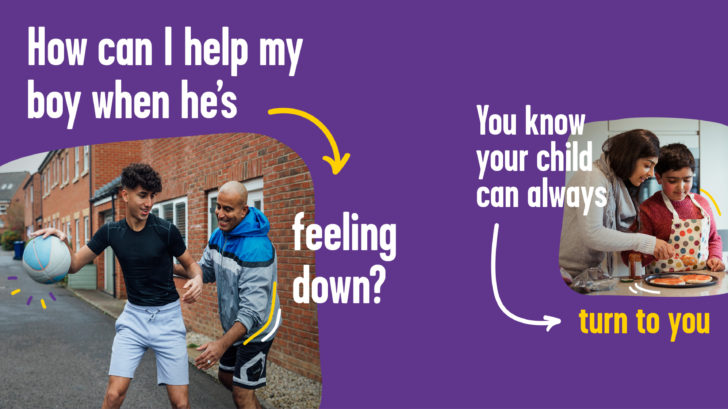 "Red Stone really understood the campaign's aims from the outset. Their insight brought a fresh angle to the messaging. This, combined with thoughtful execution, gives the campaign the power and cut-through that we were looking for."

Marketing Officer, YoungMinds