World Hepatitis Alliance
Giving hepatitis visibility in a pandemic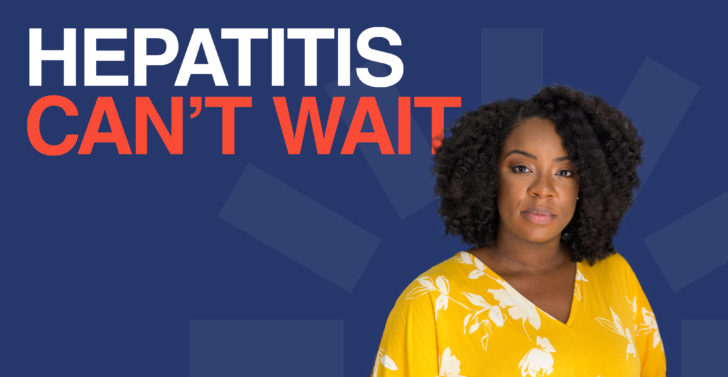 The other health crisis
As the world attempts to contain the COVID-19 pandemic, other urgent health issues are struggling for visibility. With someone dying every 30 seconds from a hepatitis related illness each year, the impact and treatments available need to be made clear.

We were commissioned by the World Hepatitis Alliance to deliver World Hepatitis Day 2021. Its aim is to communicate the urgent need for action, by informing decision makers of the scale of the challenge and encouraging people worldwide to get tested.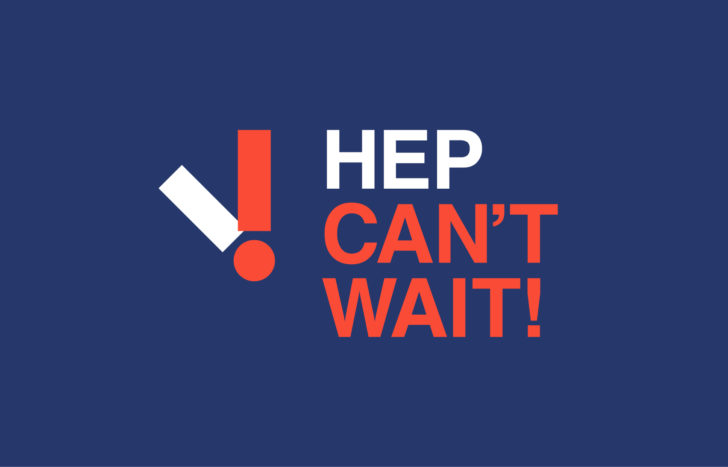 What we delivered
– Global campaign
– Campaign guidelines and toolkit
– Campaign activation
– Multi-language assets
– Launch film
– Social asset templates
– Online pledge tool

A hard-hitting campaign
It was clear that the hepatitis cause would need a huge boost in terms of visibility and urgency.
We created a hard-hitting campaign identity, promoting the theme 'Hepatitis can't wait'. The approach makes it clear that people from pregnant mothers, refugees and migrants, health workers to newborn babies 'can't wait' for action.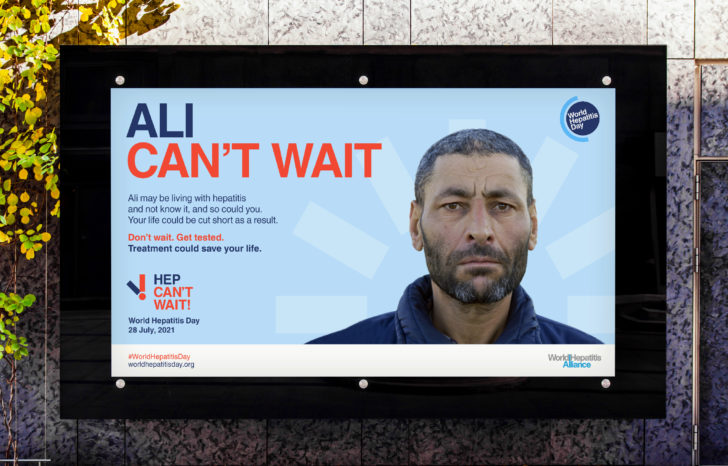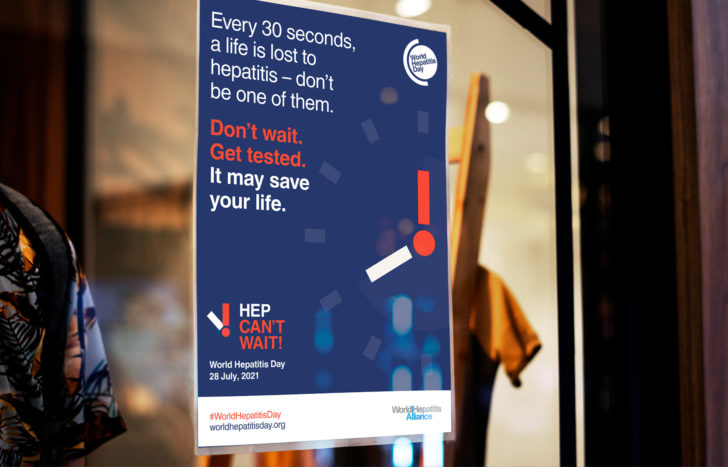 Ambition and scope
The campaign is ambitious in its scope – mobilising an international network of over 300 organisations in just under 100 countries working to eliminate viral hepatitis by 2030. In addition, World Hepatitis Day is one of the World Health Organizations' seven officially mandated global public health days.
We created adaptable resources for Alliance members to raise awareness and promote hepatitis testing in their own countries.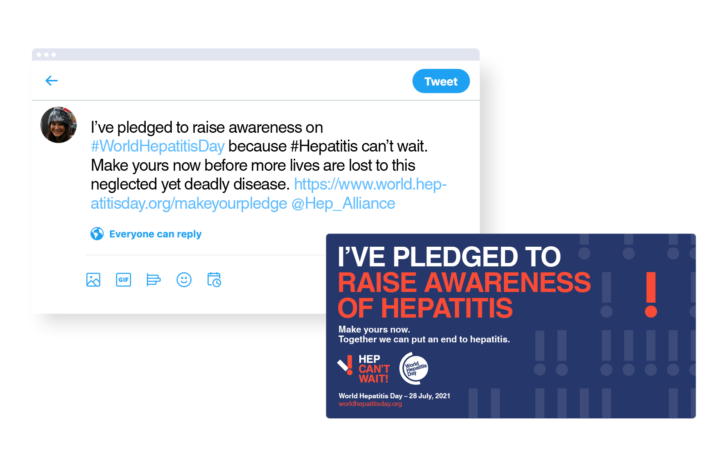 Mobilising support
To leverage support and broaden the reach of the campaign we created a simple pledge tool for the World Hepatitis Day website. Supporters are encouraged to raise awareness on World Hepatitis Day, get a test for hepatitis, or support their community and post their commitment on social channels.
Spreading the message, delivering results
To encourage worldwide participation, we brought the campaign to life over a range of touchpoints. A global relay across social media, poster templates and other printable assets as well as video and animated content are combined to spread the 'Hep Can't Wait' message and deliver measurable results for the campaign.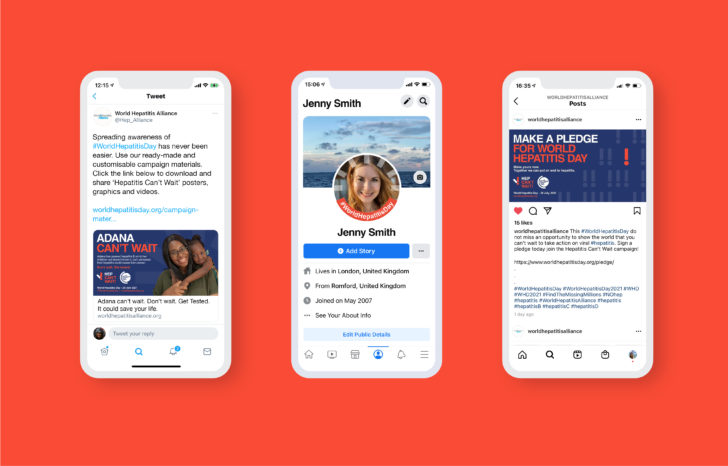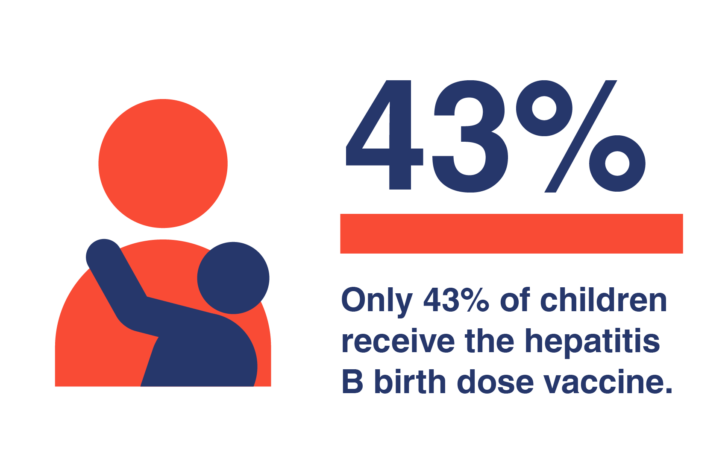 Campaign impact
The World Hepatitis Day 2021 campaign launched on 28th July and will continue for at least one year. #WorldHepatitisDay gained over 500 million Twitter impressions.
'Hepatitis Can't Wait' materials were downloaded 30,000 times, 'Hepatitis Can't Wait' videos generated over 350,000 views across social media platforms and the global virtual relay passed through 40 countries spanning every time zone.