WRAP
Taking action to eliminate problematic single-use plastics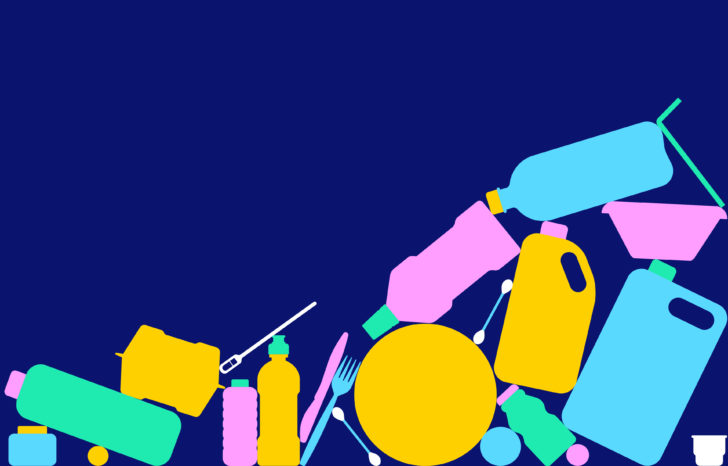 Appetite for change
WRAP runs the UK Plastics Pact with support from the Ellen MacArthur Foundation. It brings businesses from across the entire plastics value chain together with the UK Government and NGOs to transform the plastics economy and tackle plastics pollution in the UK.
Together, UK Plastics Pact members want to revolutionise the way people view, choose, use and interact with plastic packaging.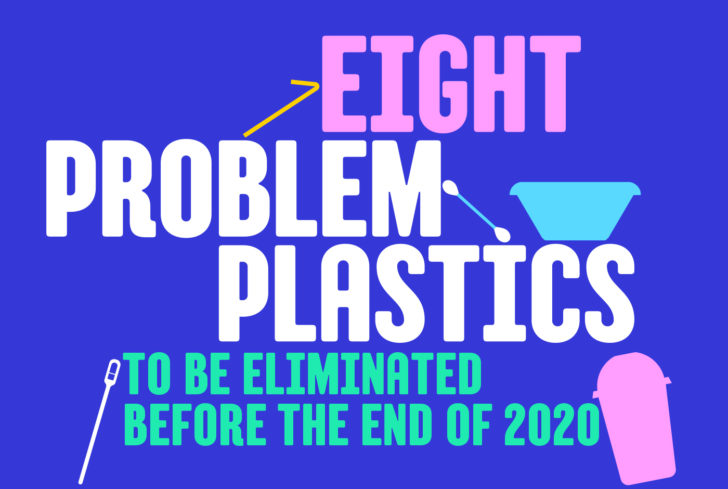 What we delivered
– Brand development
– Campaign
– Reporting
– Messaging
– Illustration and infographics
– Social assets
– Motion
– Interactive PDFs

A considered approach
We worked with WRAP and their UK Plastics Pact project team to create an interactive report and brand animation that outline the eight plastic items to be eliminated before the end of 2020 by Pact members.
Our creative approach builds on the Pact brand, and uses a striking colour palette, graphic illustration style, and challenging footage to gain interest.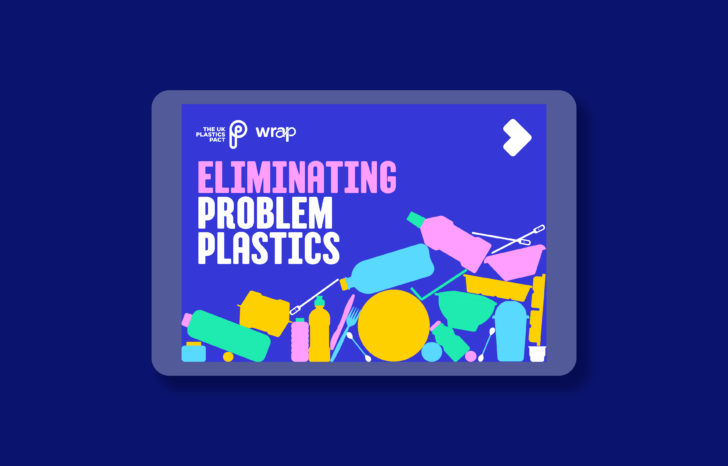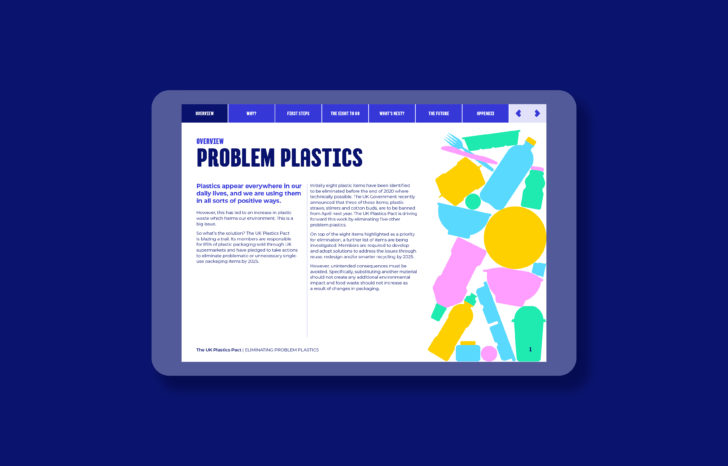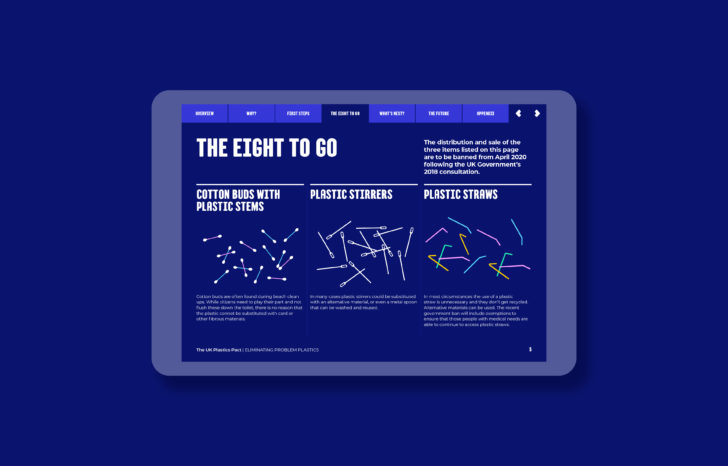 Social media launch
We implemented this bright and bold aesthetic across various platforms, including social assets.