British Business Bank
Small business survival campaign
A lifeline to UK businesses in crisis
British Business Bank plays a critical role in the business finance ecosystem, supporting and guiding small and medium size enterprises (SMEs) across the UK.
Our campaign was created to help SMEs survive the challenge of Covid-19 by highlighting the finance options are available to them, whilst showcasing the Bank is the go-to destination for finance, information and support.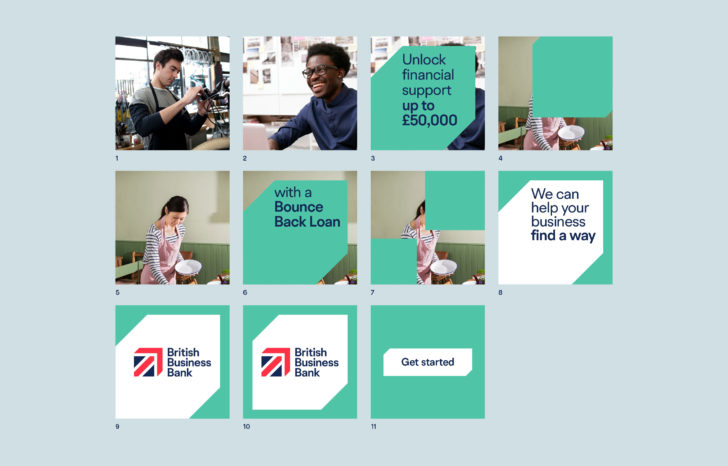 What we delivered
– Audience research and testing
– Campaign messaging and asset generation
– Multi channel social media advertising
– Radio adverts
– PPC
Rapid development in difficult times
The speed in implementing the brand was challenging. Post-testing, we began six weeks of concept development and implementation. Commissioning appropriate imagery and film footage was impossible in lock-down conditions, so an intensive research phase of on-brand stock photography and video was required.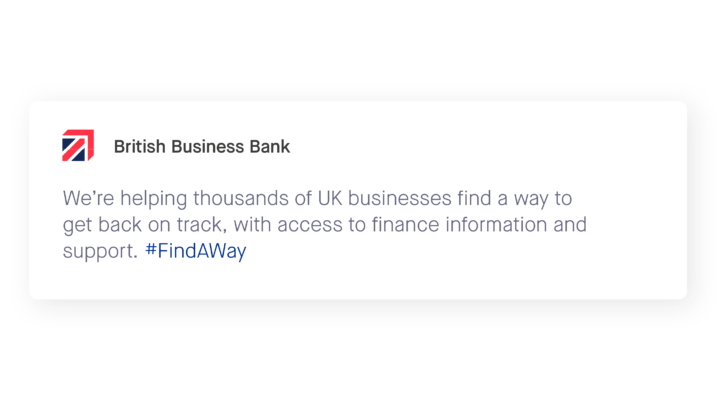 Paid social and radio campaign

We implemented the paid social campaign across Twitter, Facebook and LinkedIn with videos, static posts and PPC links. We also created ads for local radio to drive key audiences to a bespoke landing page on the British Business Bank website.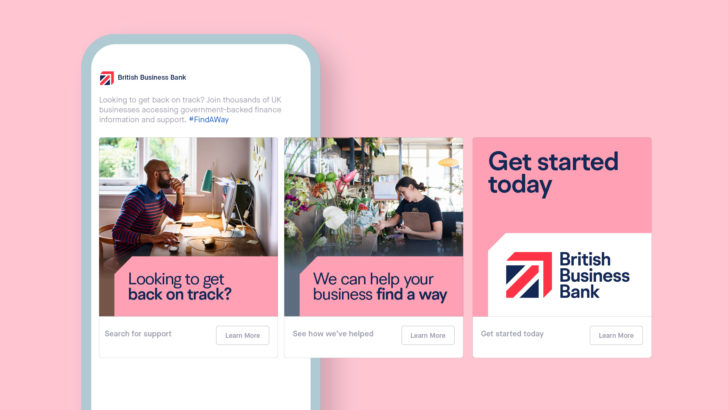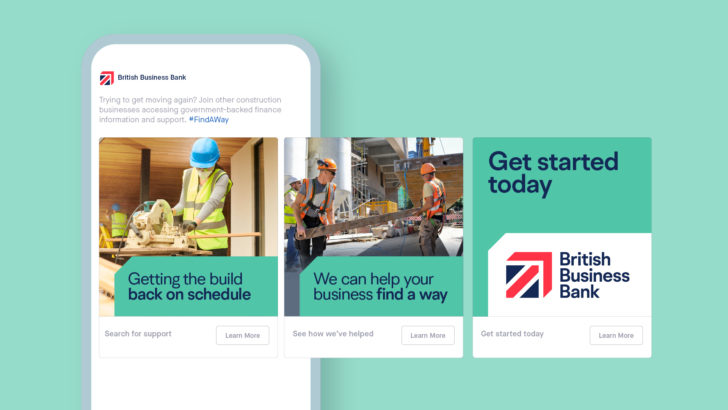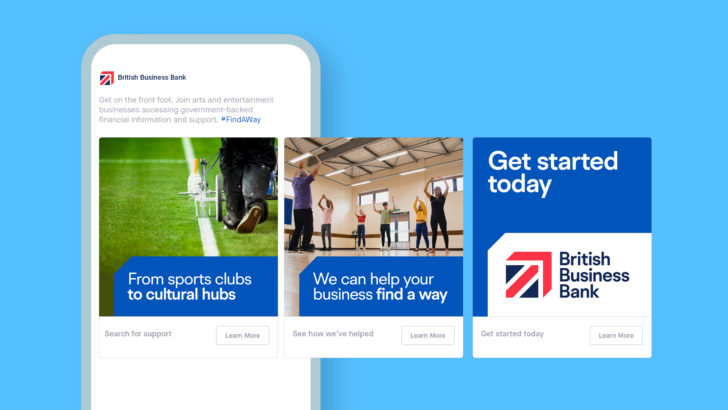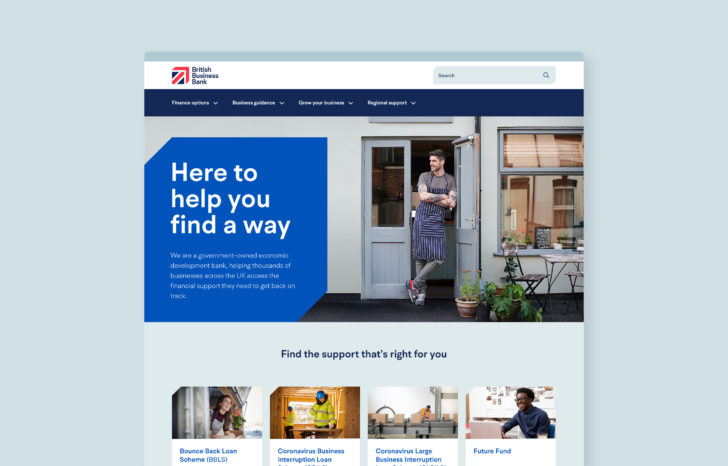 Results beyond expectations
Engagement far outstripped expectations, with high levels of brand exposure above and beyond the original ambitions for the SME campaign.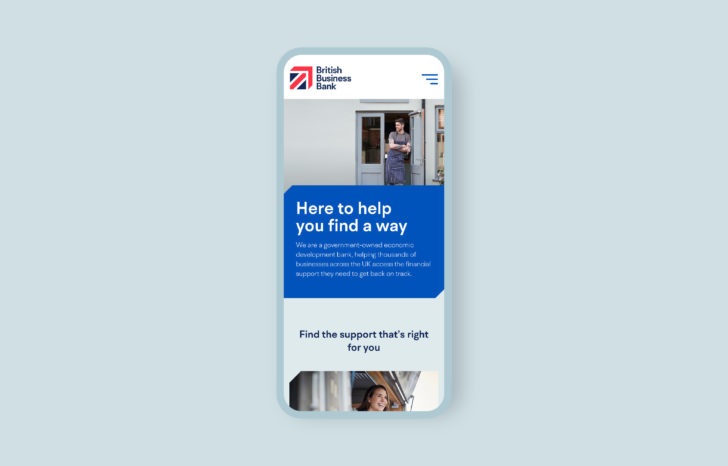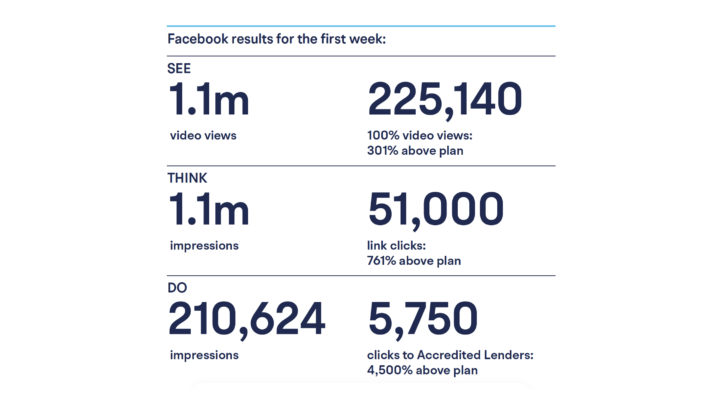 An agile approach
As the events of the 2020 unfolded, British Business Bank's offer evolved. Our strategic approach to content creation meant that the SME campaign had enough flex to accommodate fresh messaging, focusing on 'recovery' for businesses looking to re-open their doors.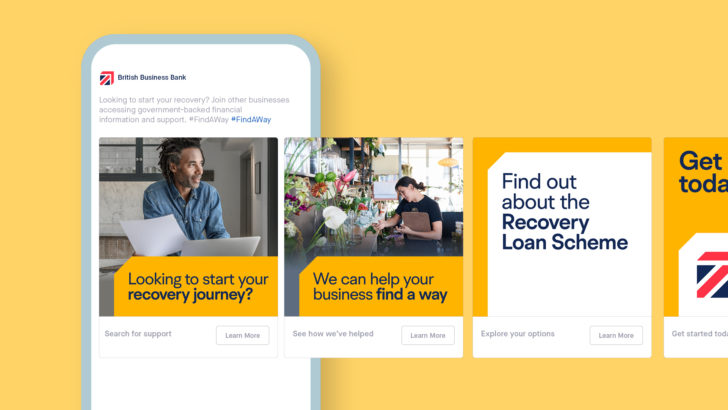 The recovery journey
As part of the 2021 the campaign moved into an 'SME recovery phase', and we continue to support British Business Bank deliver the campaign.