Drinkaware
Campaign to promote the refreshed MyDrinkaware app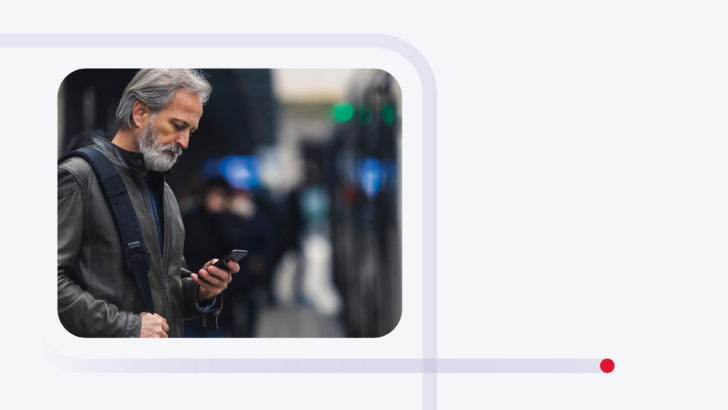 Reducing harmful drinking
The MyDrinkaware app, from alcohol education charity Drinkaware, aims to reduce harmful drinking in the context of health.
In addition to refreshing the app with a completely new interface for relaunch, we were commissioned to create a promotional campaign on Google Play, the Apple App Store and on social channels.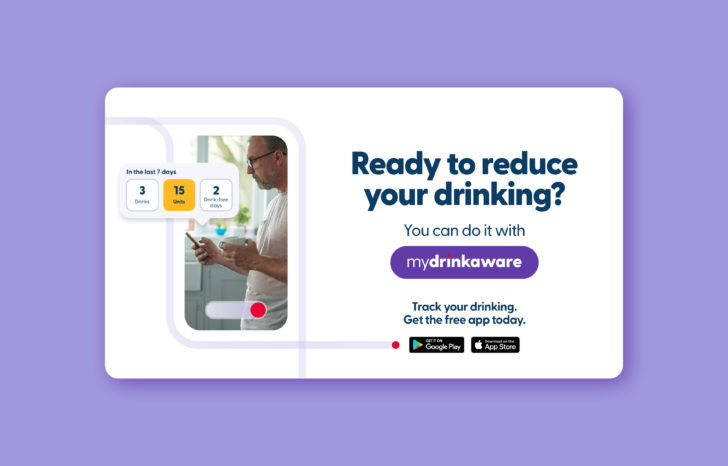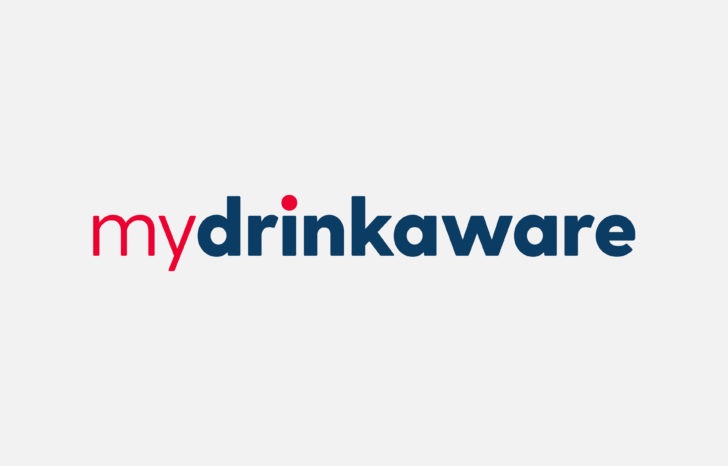 What we delivered
– Animated content for app stores
– Campaign messaging
– Social assets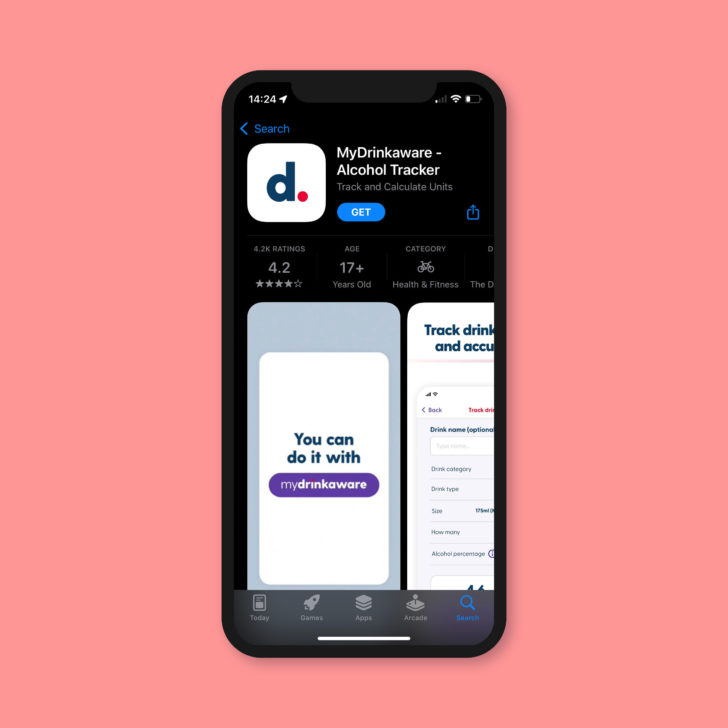 Inclusive design, the driving force
The Apple App Store and Google play previews consist of an animated walk through of the main features. As with the development of the app interface, legibility was the driving force in typography, iconography and information hierarchy.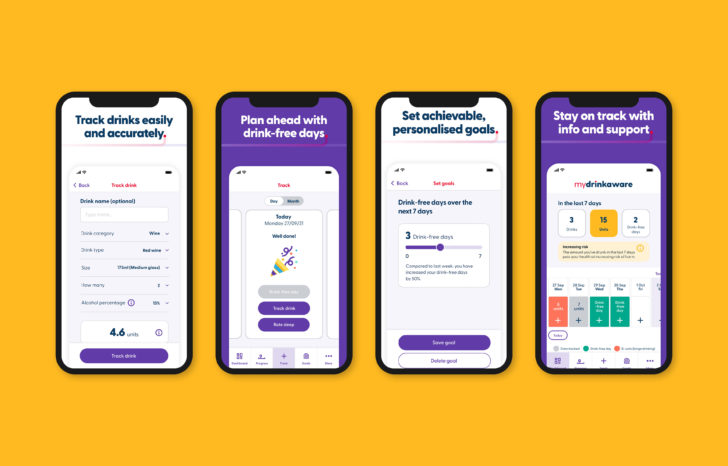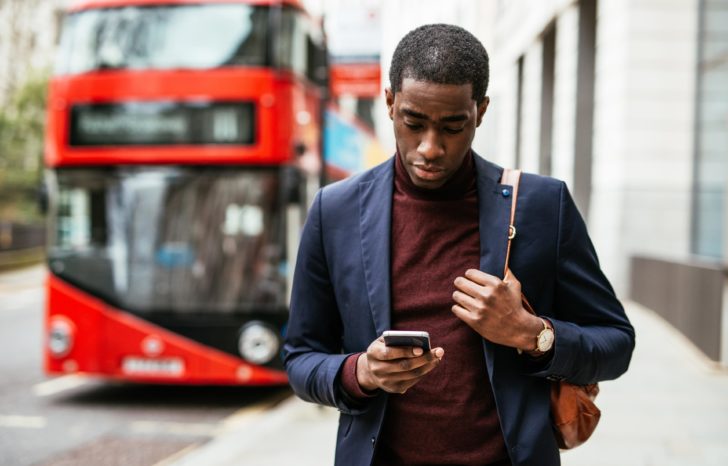 Change starts with you
The app campaign sits within Drinkaware's new 'Change starts with you' message, part of the revised brand architecture. It communicates the benefits of the app in reducing drinking by setting clear goals and targets.