Royal Osteoporosis Society
An ambitious public outreach campaign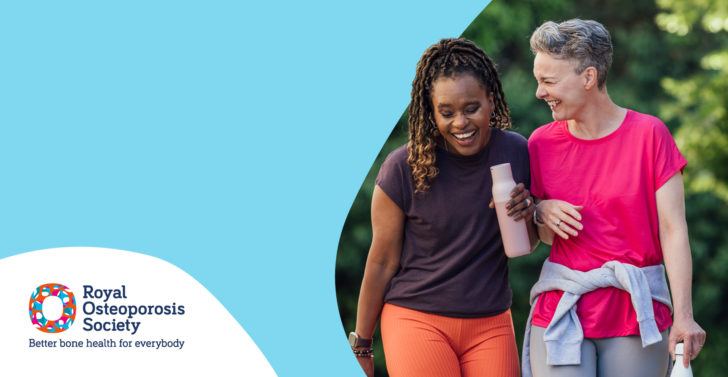 Strong healthy bones for life
Every minute in the UK a bone breaks because of osteoporosis.
1 in 2 women and 1 in 5 men over 50 will break a bone because of it.
Together with the Royal Osteoporosis Society, we created a campaign to encourage people over 50 to use the Society's new online risk checker. Launched to coincide with World Osteoporosis Day, it is the most ambitious public outreach campaign in the organisation's history.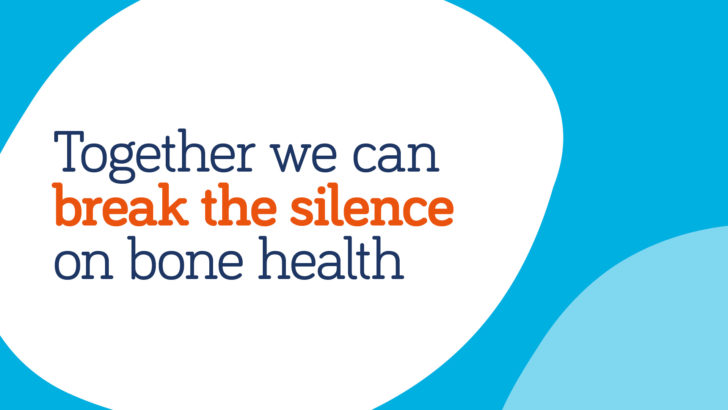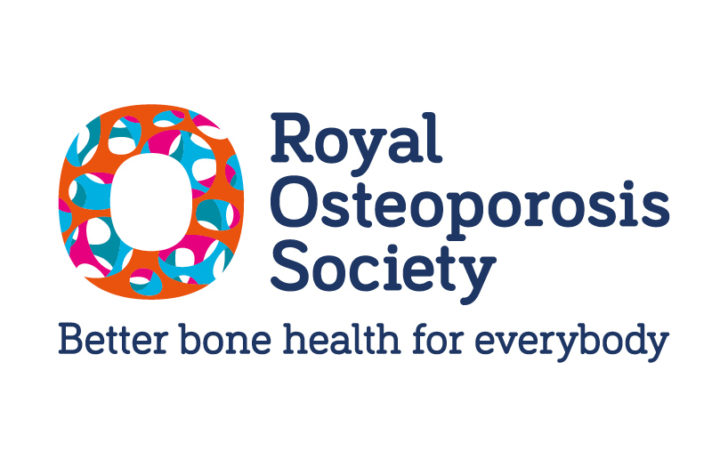 What we delivered
– Campaign strategy and planning
– Media planning
– Workshop insights and behaviour change rationale
– Planning and build of online surveys
– Campaign concepts and messaging
– Radio ad planning and scripting
– Social videos
– Responsive search ads
– Campaign toolkit
– Posters and leaflets for fracture clinics

Shattering the myths around osteoporosis
Our strategy aimed to get women 45-54 or anyone 50+ who has broken a bone to consider bone health and to use the risk checker on the website. By shattering the myths around osteoporosis, the checker aims to help people understand this serious health issue – and take immediate steps to prevent or manage it.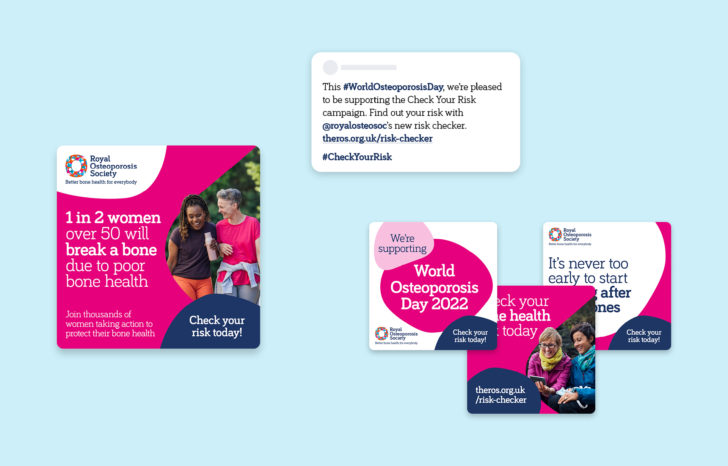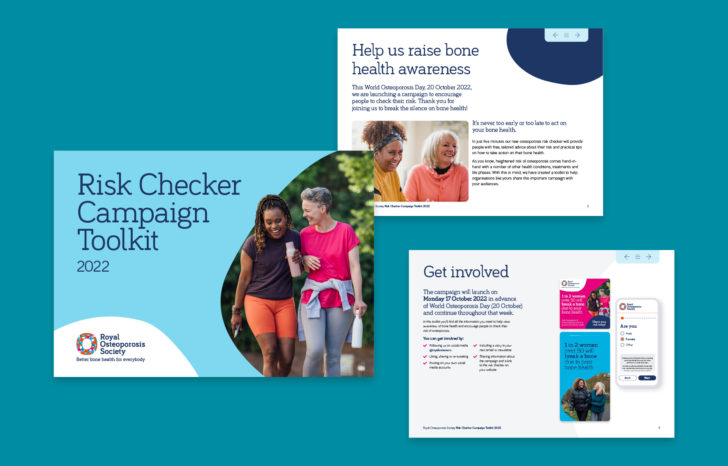 A compelling integrated campaign
To achieve our goal of greater understanding and action on bone health, we planned and executed an ambitious campaign. After audience testing, we targeted audiences across the UK with a responsive search campaign.
We planned and scripted video and radio ads to create a compelling integrated campaign, with additional print resources for fracture clinics.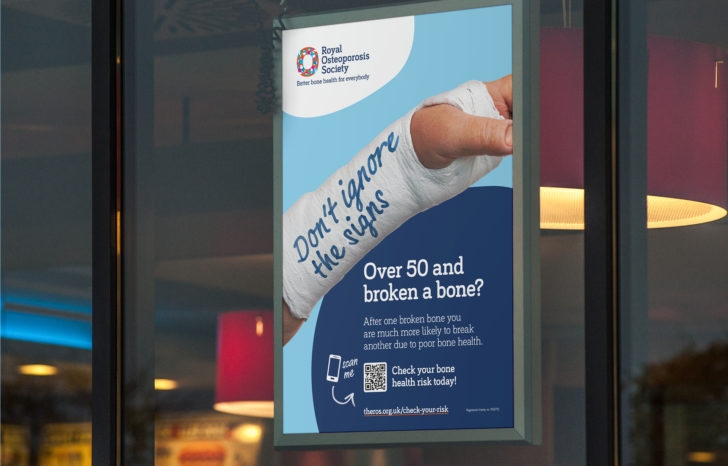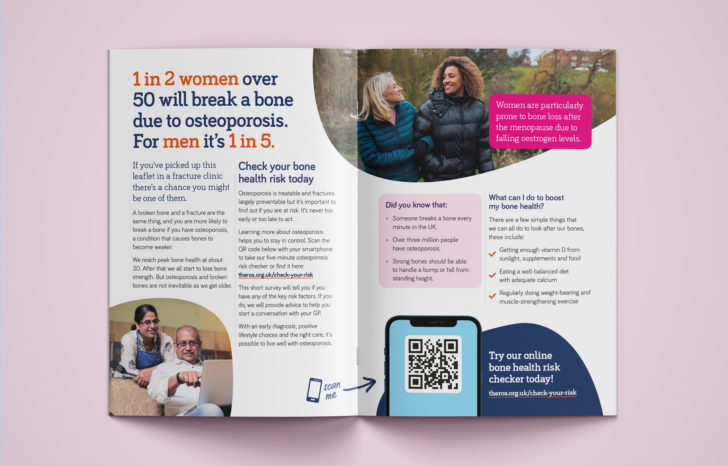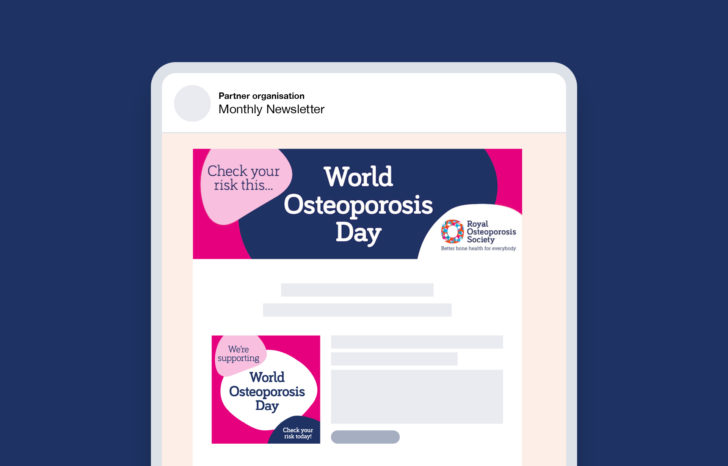 Campaign results
116,500

The risk checker tool has enabled 116,500 people to check their osteoporosis risk in just five months (versus a target of 52,000).
9,000
people have been diagnosed early following their risk checker results, with the vast majority of them starting bone-strengthening treatment to prevent fractures.

70%+
They beat their target (70%+) for inspiring behavioural change.
86%
86% made lifestyle adjustments to improve their bone health.