Leonard Cheshire
Annual report and impact report 2021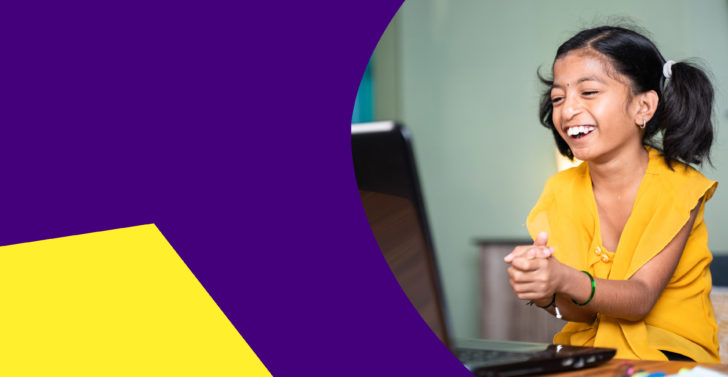 Two key reports for an international charity
Leonard Cheshire supports disabled people in the UK and around the world. They work with partners to open doors to opportunity, working hard to break down barriers that deny disabled people their basic rights.
We were initially commissioned to design and produce Leonard Cheshire's annual report and later an impact report for both the UK and US.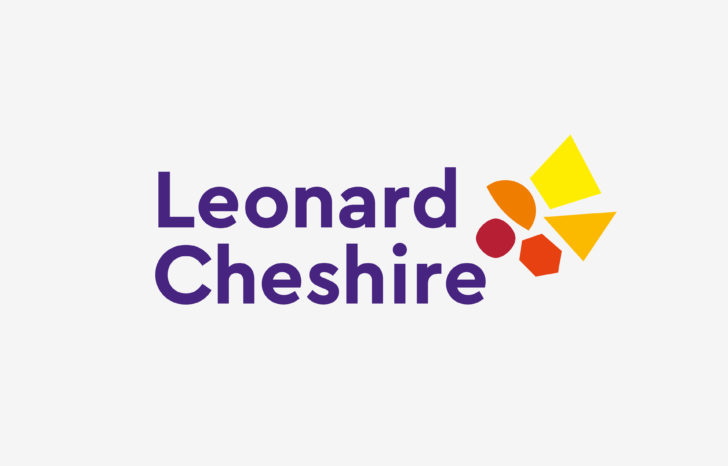 What we delivered
– Annual report
– UK and US impact reports
– Interactive PDFs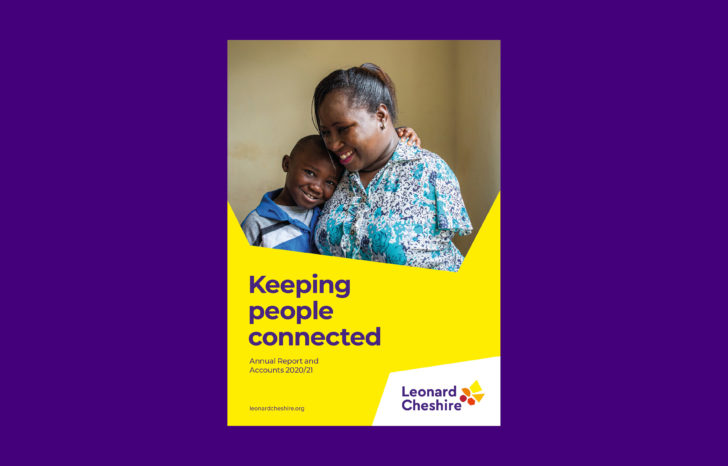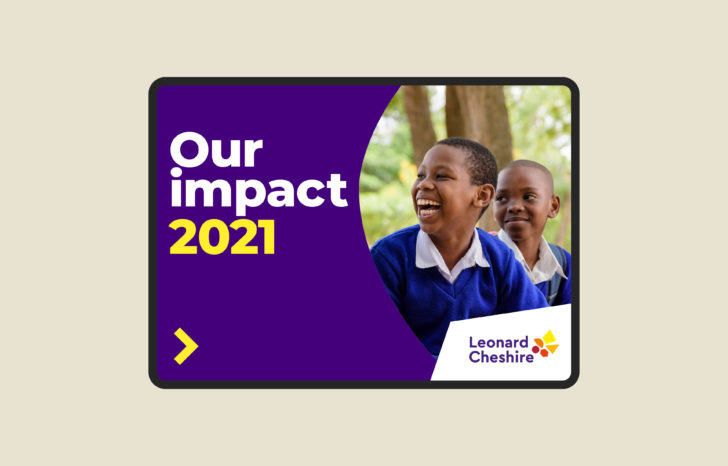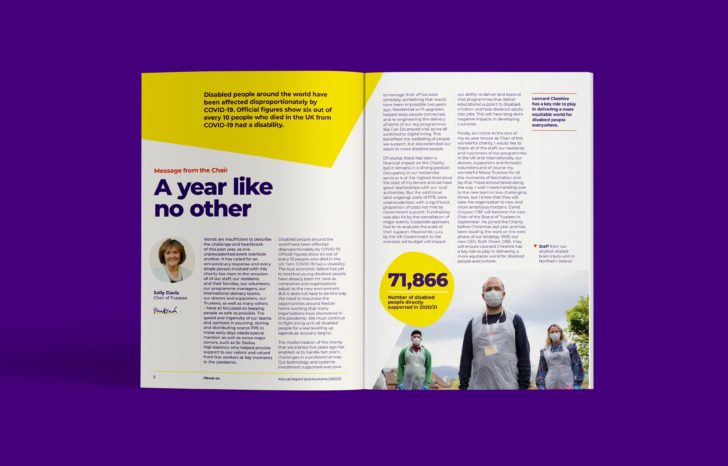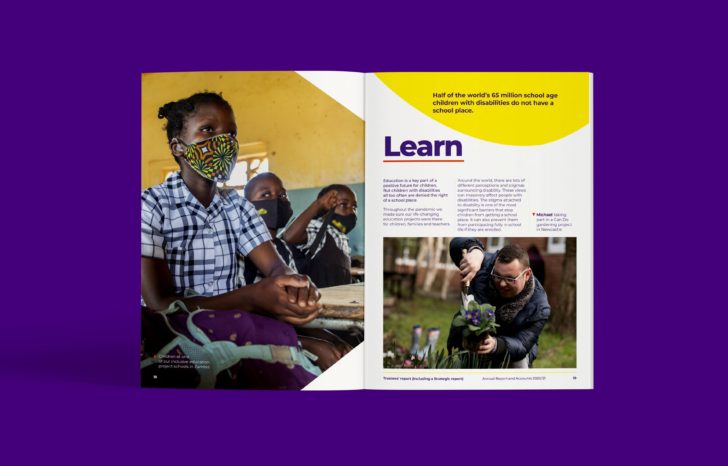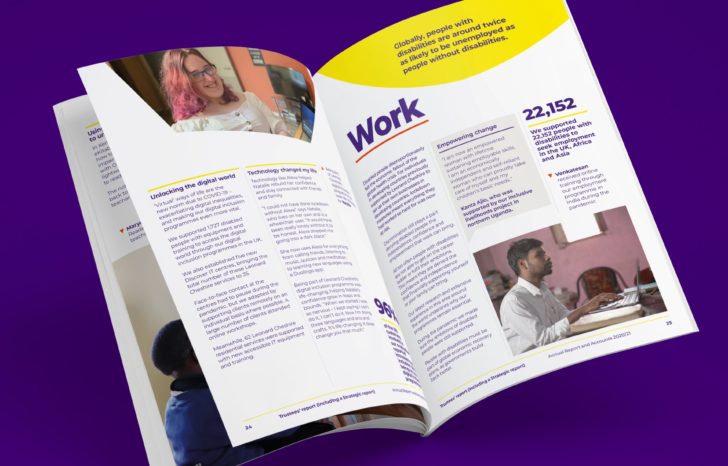 An inspirational annual report
Our brief was to design an inspirational annual report, with clear signposting and different ways to engage with the topics throughout the document.
We took a dynamic approach using the brand's strongest assets to maximise impact and readability.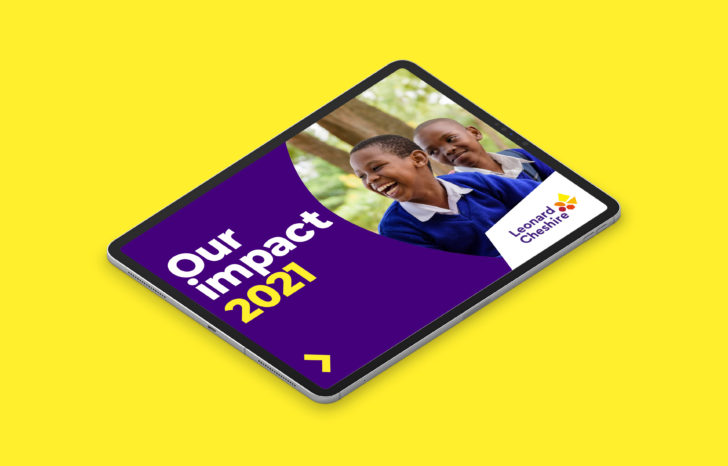 A compelling impact report
Leonard Cheshire's Impact Report presents significant achievements and highlights from their previous year's work across the world. Created to retain, inspire and deepen financial and campaign support, it demonstrates how this support has directly enabled the charity to create a better world for disabled people in 2020-2021.
We were tasked with designing and producing a landscape format report to complement the annual report. Data is visualised and brought to life in a compelling, engaging and easy to understand way.