Bumblebee Conservation Trust
Brand creation for an environmental charity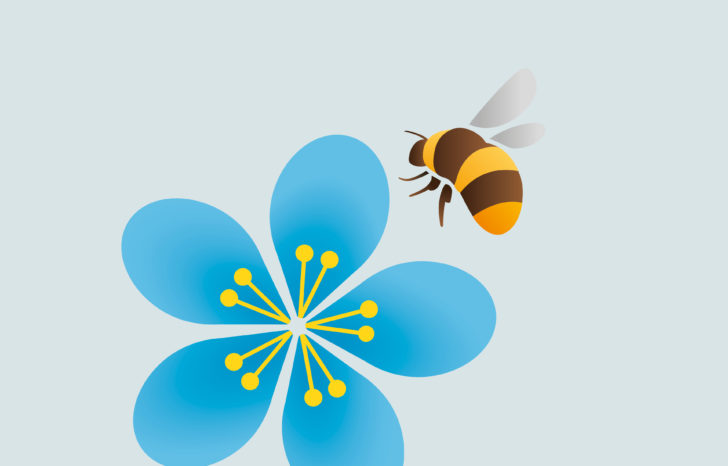 Saving bees by saving their habitats
Balancing the requirements of the scientific community, concerned individuals and the public at large – the Trust needed a strong brand that was authoritative but approachable. The new brand also seeks to enhance one of the guiding principles of the Trust – that the most effective way to help bumblebees is to improve their habitats.
It is in the relationship between the flower and the bee that the brand captures the ambition of the Bumblebee Conservation Trust and creates for them a distinctive, and unexpected mark.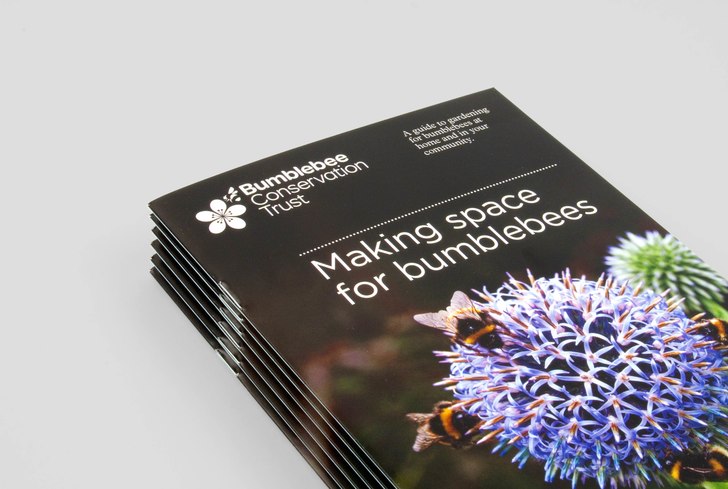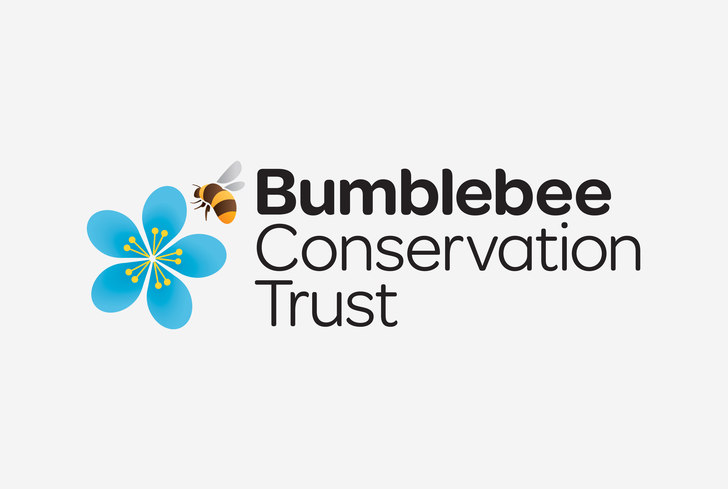 What we delivered
– Brand strategy
– Brand creation
– Campaign
– Website
– Stakeholder engagement and C-suite presentations
– Verbal identity and messaging
– Photography
– Illustration
– Brand guidelines
– Motion
– Interactive PDFs
– Print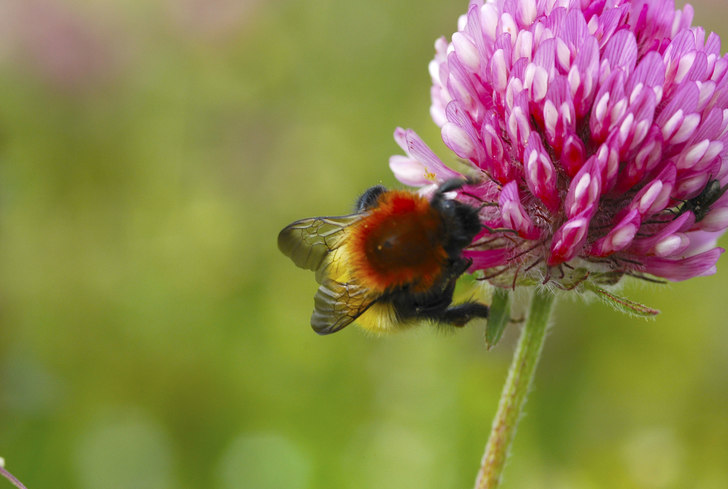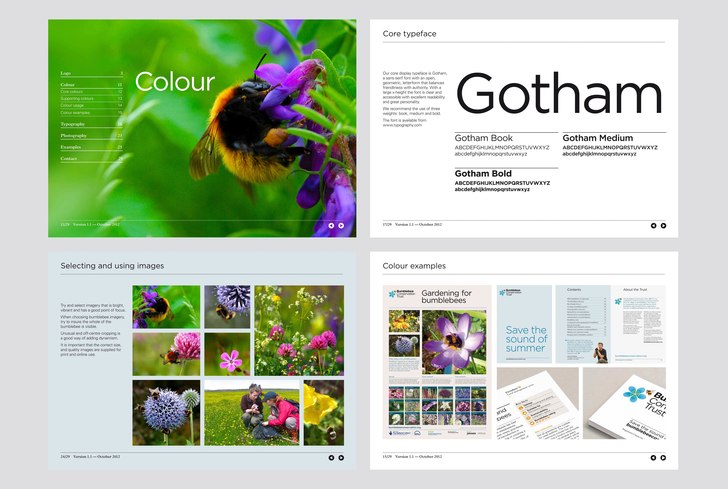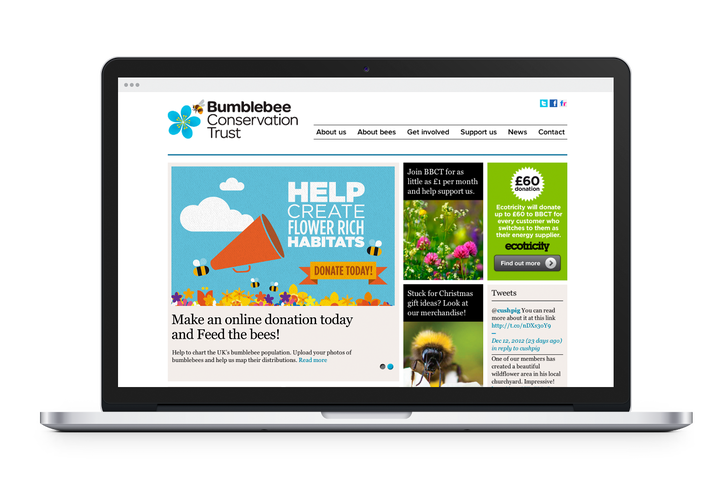 The British summer time is losing its buzz
Following the successful launch of the Bumblebee Conservation Trust's brand and website, they approached us to create a fundraising campaign to highlight the 'plight of the Bumblebee'.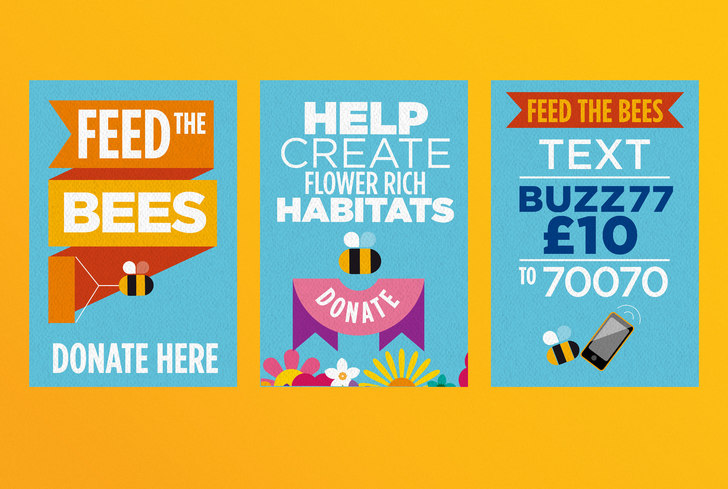 The threat to bumblebee habitats is critical, and the campaign was an appeal to both new and existing audiences.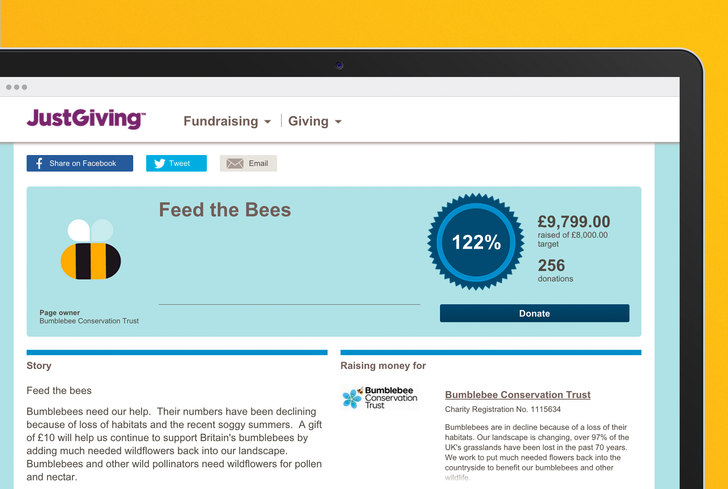 Outcome
The campaign exceeded its target, with the JustGiving total running at 122%.