British Business Bank
Brand for an award-winning investor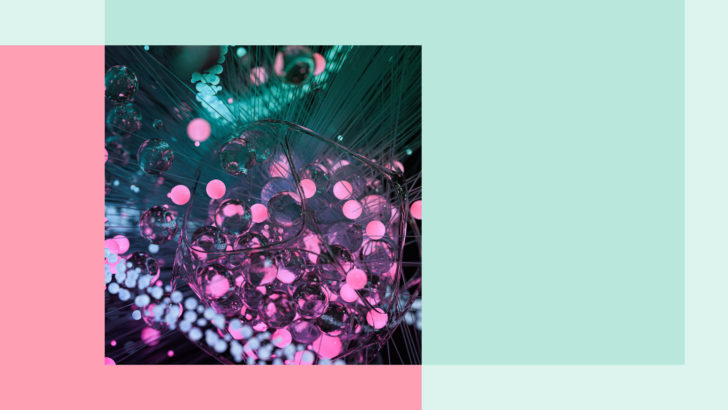 Investing for the long-term
British Patient Capital's long-term vision is for more home-grown and fully-funded, high growth companies to fulfill their potential to be players on the global stage.
As part of a wider brand development programme for British Business Bank, Red Stone was commissioned to develop the British Patient Capital brand as an integrated, but distinctive part of British Business Bank.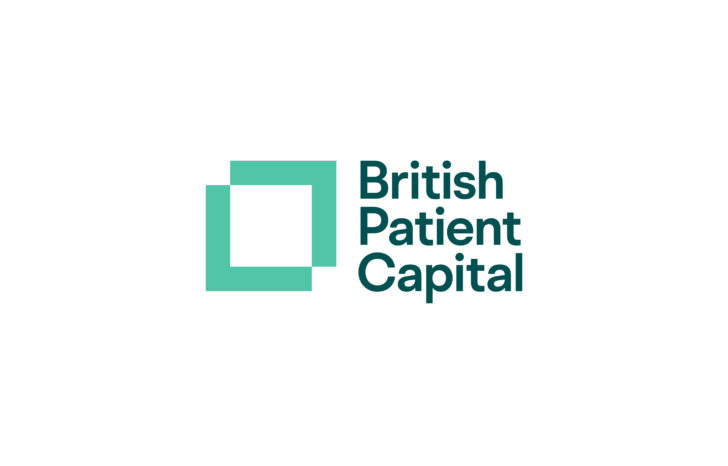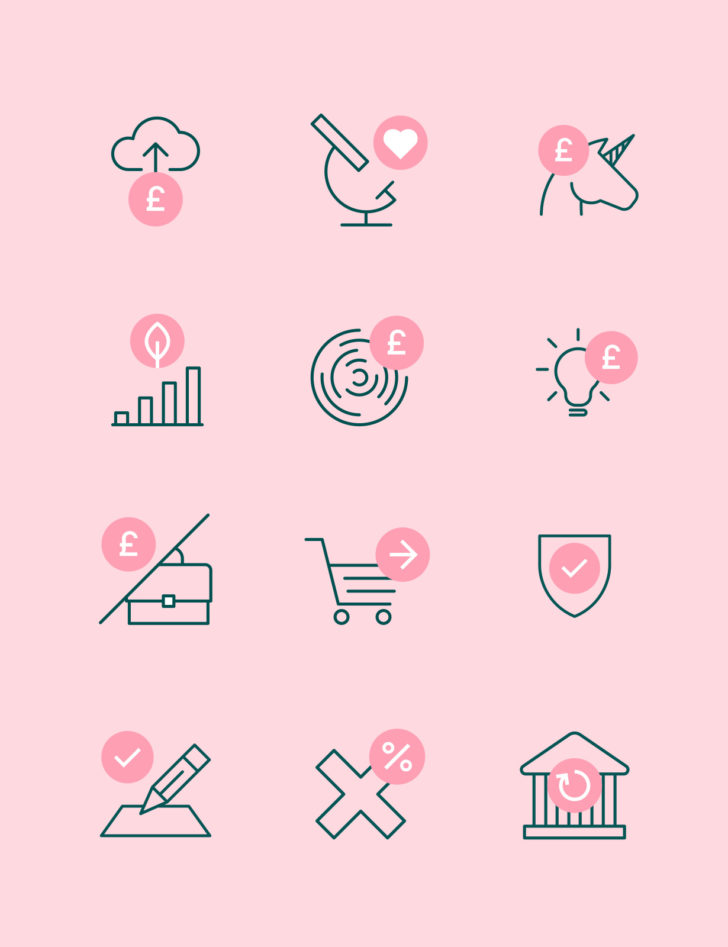 What we delivered
– Brand architecture
– Brand creation
– Stakeholder engagement and C-suite presentations
– Verbal identity and messaging
– Photography and art direction
– Illustration, infographics, icon set
– Brand guidelines
– Interactive PDFs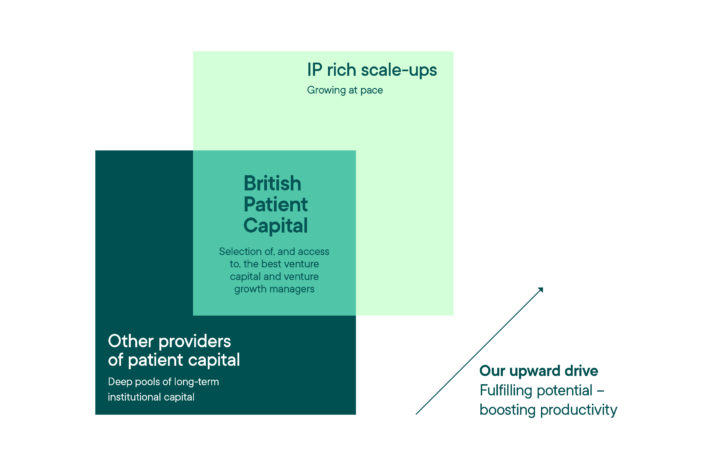 Catalysing change
The 'aperture' represents British Patient Capital's core message and focus. It is the window on how they catalyse change and fulfill potential.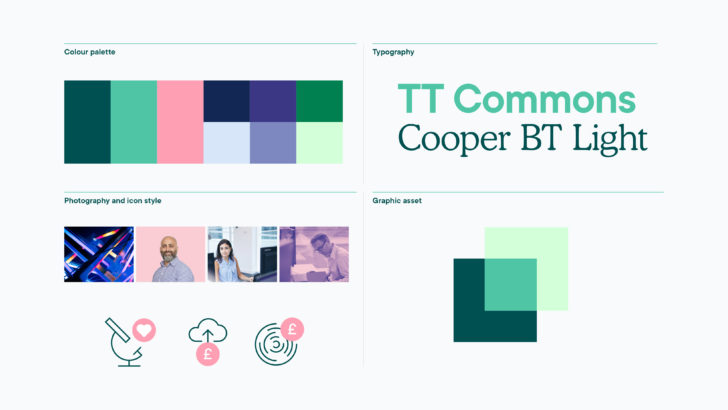 Bringing it all together
The British Patient Capital brand has the flexibility to work across multiple applications. Bringing the visual building blocks of the brand together in a managed and consistent way allows the creation of a diverse, exciting range of visual communications.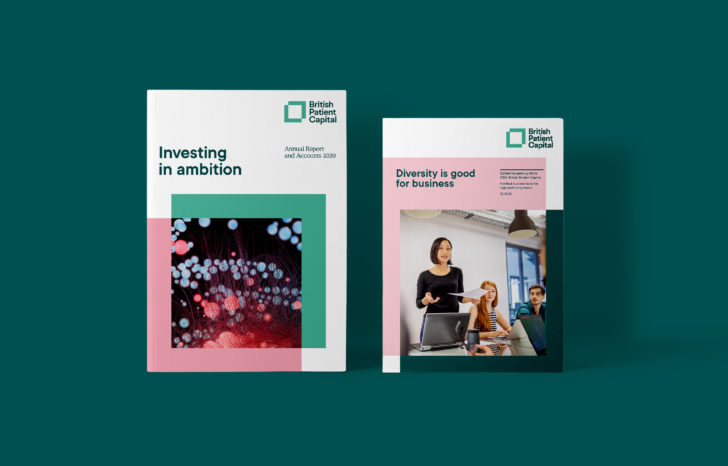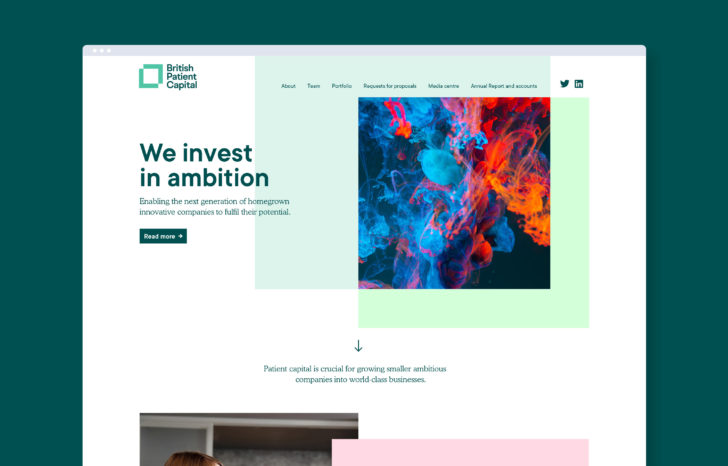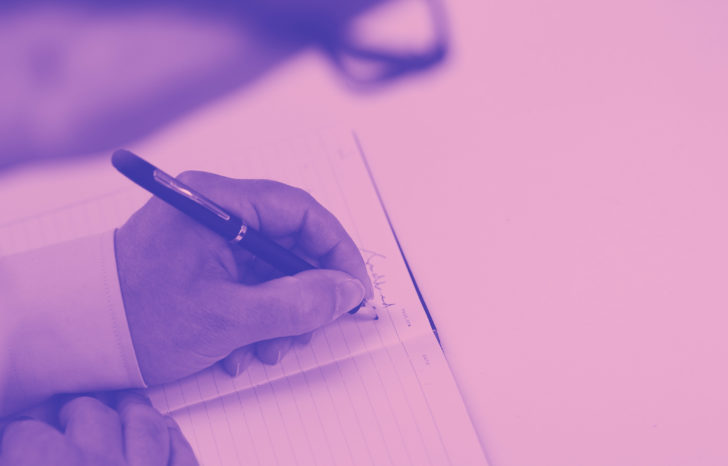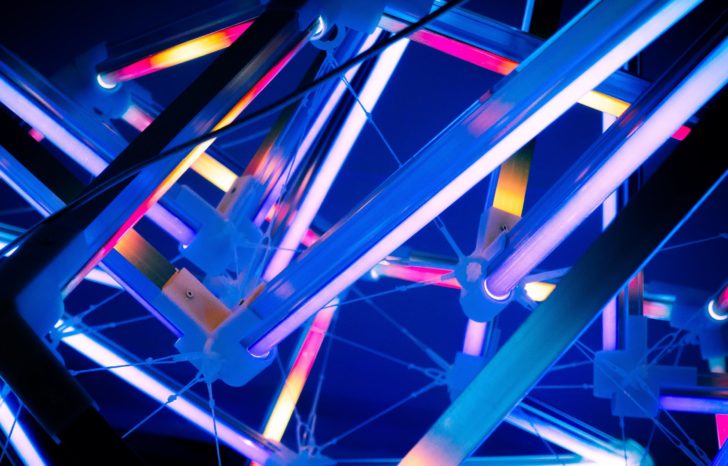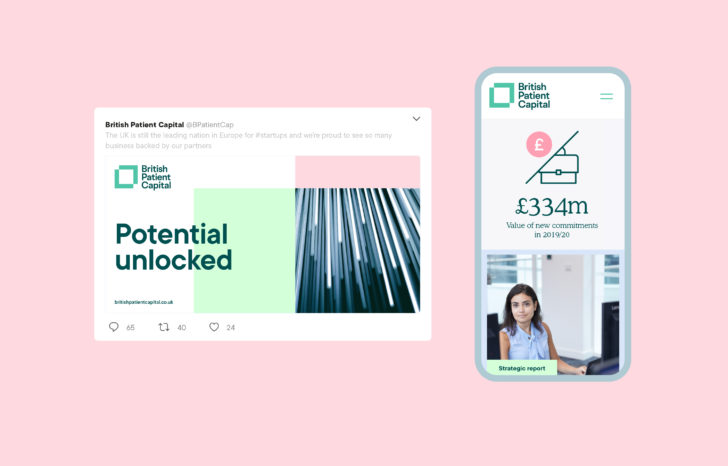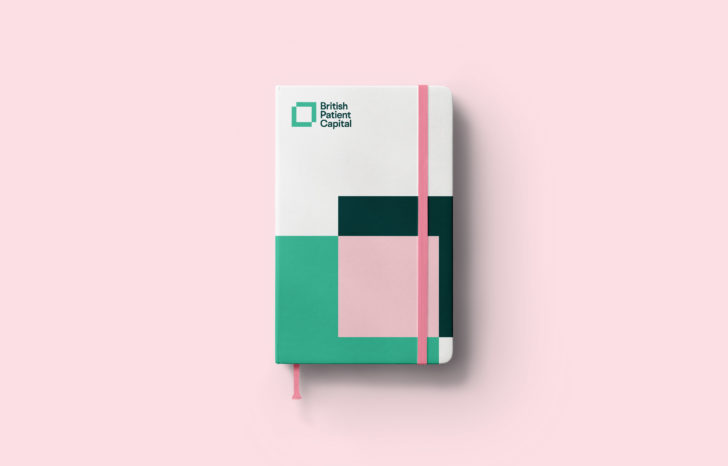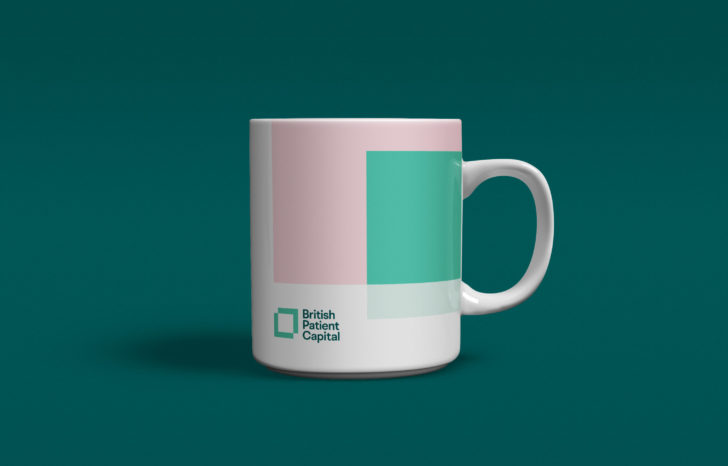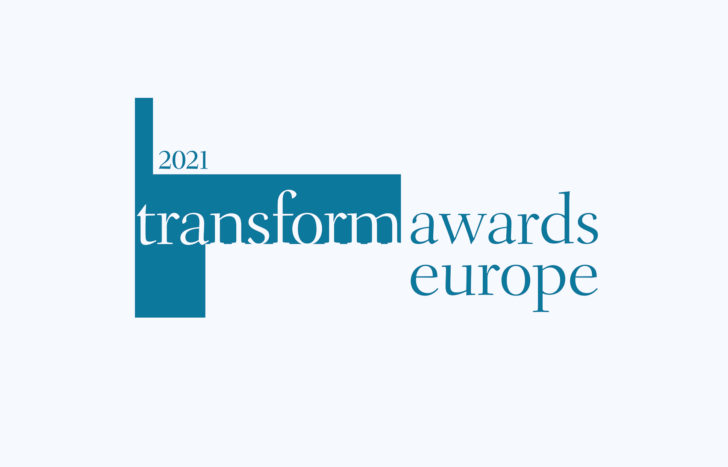 Transform Awards Europe 2021

Highly commended:
Best development of a new brand within an existing brand portfolio