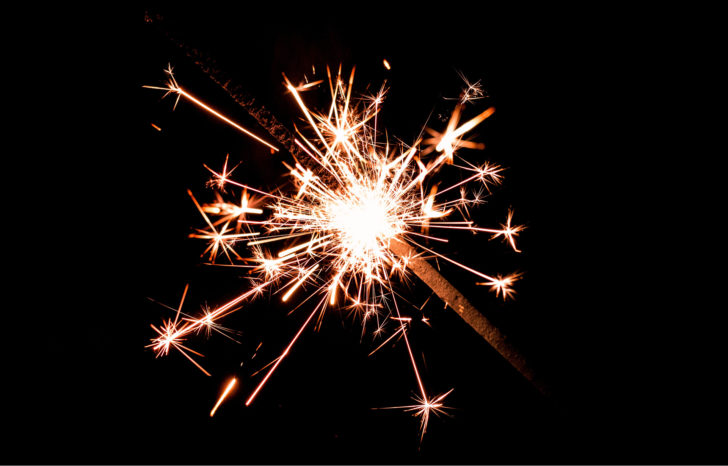 28.01.21
Using insights in brand development
All great brands and campaigns are based on insight. Human insight to make sure they connect with their target audiences. Organisational insight to remain true to the strategy. Sector insights for market differentiation and to be on-trend socially and culturally. But where do they come from? Let's explore.
What is an insight?
An insight is a key fact that informs a brand or campaign, to help us connect with people's hearts and minds to move them to action.
For example, Macmillan's Cancer Support's latest campaign is based on the insight that as many as 100,000 people are at risk of missing a cancer diagnosis, reducing their chance of survival, because of the disruption caused by Covid-19. As well as the insight that Macmillan nurses also have a tenacious side. It was their grit, skill, ingenuity, humour and tenderness that inspired the refreshed brand personality 'compassionate warriors' and campaign proposition 'Whatever it takes'.
Who finds insights?
Advertising agencies often have a function called 'planning'. Their primary function is to find consumer insight that helps the creative teams create work that is not only highly memorable but also relevant to the target audience. A planner will typically distil research into a proposition which will form the cornerstone of a creative brief. The proposition is the key message the creative needs to express, often supported by what we'd like people to think and feel do. It creates the spark that ignites great creative work.
In an agency setting, if the account manager is there to look after the interests of the client, and the creative team are there to produce inspirational work, the planner is there to represent the voice of the target audience.
Whilst planners are predominantly focussed on marketing communications and advertising campaigns, a 'brand consultant' or 'strategist' takes a wider view. They'll be looking at how a brand can come to life through the whole customer experience from products and services to culture and innovation, as well as fundraising and marketing communications, visual identity and tone of voice.
Some larger charities have audience insight or planning functions, but in smaller ones it may be up to the marketing or communications manager to unearth insight.
What is an insight?
An insight is a key fact that informs a brand or campaign, to help us connect with people's hearts and minds to move them to action.
Desk research
Upon embarking on a brand development project or campaign you'll need a good grasp of the target audience, cause and sector. So we usually start by reviewing key documents such as the corporate strategy or impact report, any relevant policy or Government papers, as well as audience personas and brand tracking and guidelines.
We also like to know how the subject matter is currently being reported, so will review recent news coverage or search for relevant content, whether articles, blogs or even TV shows. We'll also keep our eyes peeled for trend briefings.
When ploughing through desk research, look for key facts, stats or common themes. Even at this initial stage, I am beginning to think of how I can position a brand in people's hearts and minds.
Primary research
Primary research is often overlooked but is essential. This means understanding the perspective of your primary audience. How do they think and feel? What do they care about and believe in? What do they want from your charity? What will inspire them to support you? Whilst this was once achieved by visits to services or a day at a charity helpline, it can also be achieved by a series of telephone or Zoom calls. If this isn't possible turn to case studies or video content for inspiration and understanding.
Again, look for patterns or similarities. What unities these people in terms of their experience of a cause or shared beliefs and values?
For example, during our redesign of all badges for Girlguiding, we found the opinions gained from presenting design stimulus to small groups of girls and young women gave us a clear direction for development of the badge programme. This is a project we're very proud of, which was shortlisted for a Design Week Award in the print communications category.
Market analysis
Market analysis is essential to ensure your brand is differentiated. For this we examine brands in a similar market, across sectors. We'll look at what they deliver, as well as what they stand for and how they present themselves in words and images. We also frequently map them onto different axis to identify market gaps and opportunities.
We're increasingly drawing inspiration from outside the charity sector, so don't just stick to your closest peers – or competitors.
Qualitative research
Qualitative research is very common to understand people's perceptions or to test new ideas, whether brand positioning or creative. It's great for understanding people's thoughts and feelings. The most well-known forms are workshops and focus groups, but they can also take place in pairs or triads for harder to reach audiences or those with lived experience, who may be less comfortable opening-up in a group setting. These can still take place via zoom or online panels are increasingly common, where people can log into a small forum for ten to fifteen minutes a day to answer questions and feedback on stimulus.
Quantitative research
Quantitative research is statistical and commonly acquired via online surveys, with existing and target audiences. It's great for when you need concrete evidence for big decisions, such as name change.
For example, Tamba (Twins and Multiple Births Association) changed their name to Twins Trust, when quantitative research showed it better represented an overwhelming majority (89%) of parents of twins. A project nominated for last year's Third Sector Excellence Award in the brand development category.
You can set-up bespoke surveys or add questions to regular consumer panels or omnibus surveys of a representative sample of the UK population. Or tools like Survey Monkey are great when budgets are limited.
There are also tools you can subscribe to such as TGI and Mintel. Target Group Index data is available quarterly and covers consumer attitudes and motivations. Mintel has a host of reports available on consumer behaviour. Or else Google and Facebook also have analytical functions.
Don't forget to analyse your existing data and to remember General Data Protection Regulation (GDPR). If you're working with a market research agency, it'll be easier for you to send the survey link out to your own audiences, to avoid the complexities of having to transfer data.
How to use insights?
During a brand development project we might scale a mountain of research but are always looking to cherry-pick the best insights. For a brand project we aim for three core insights (human, sector or societal and organisational) to prove the brand is authentic and differentiated. We're also constantly looking for what will help to inspire new audiences without alienating existing ones. For campaign development we'll pick out insights which prove the proposition.
When you're head deep in reading or data, don't lose sight of the fact that the task in hand is to find ways to connect with your audiences hearts and minds and to help ignite a creative spark. With audience insight less is more, and the right ones can go a long way.
For further information of brand measurement and evaluation please visit Brand 360.
By Dan Dufour

Presented at CharityComms Brand Breakfast forum
Using insights in brand development
28 January 2021
Photo by Jez Timms/unsplash