British Business Bank
Reporting on cutting edge innovation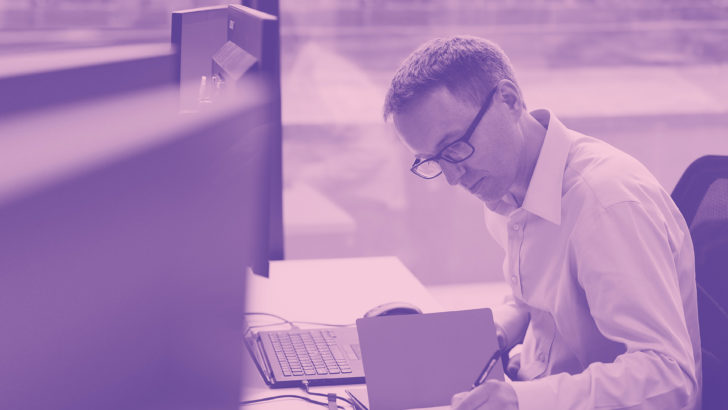 Communicating a wider role
British Patient Capital is delivered by British Business Bank and entered its first year with positive results. They help home-grown, high-potential smaller businesses to grow with the aim of promoting tomorrow's major players on the global stage.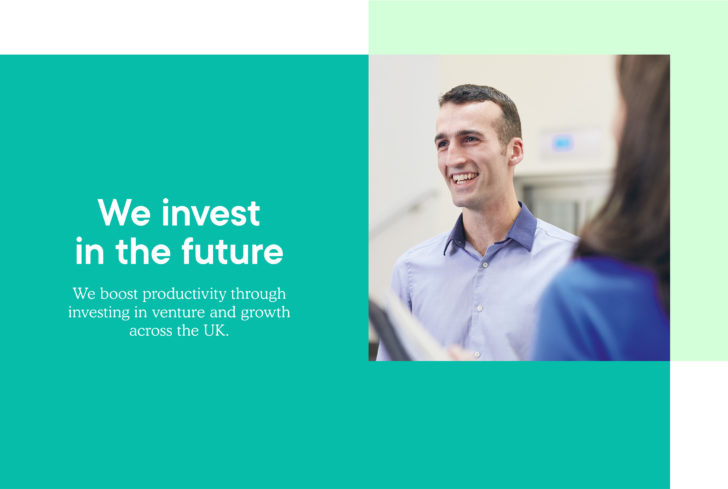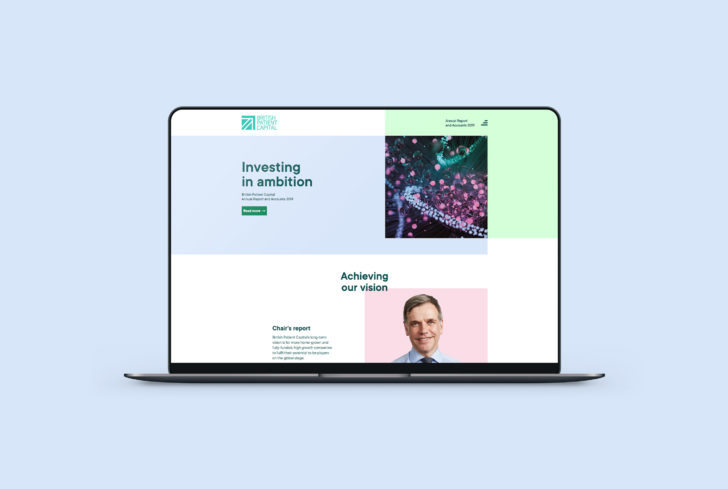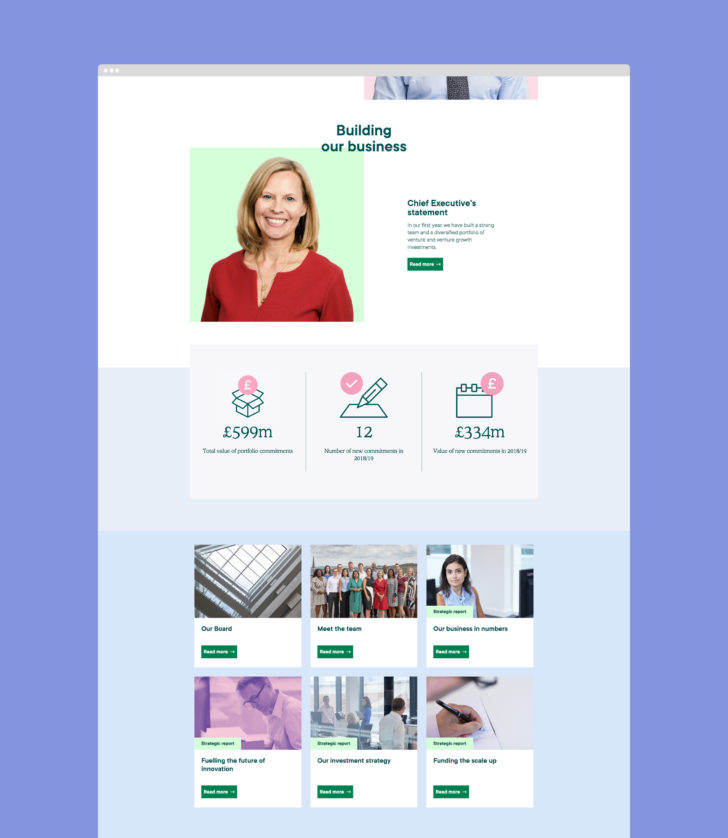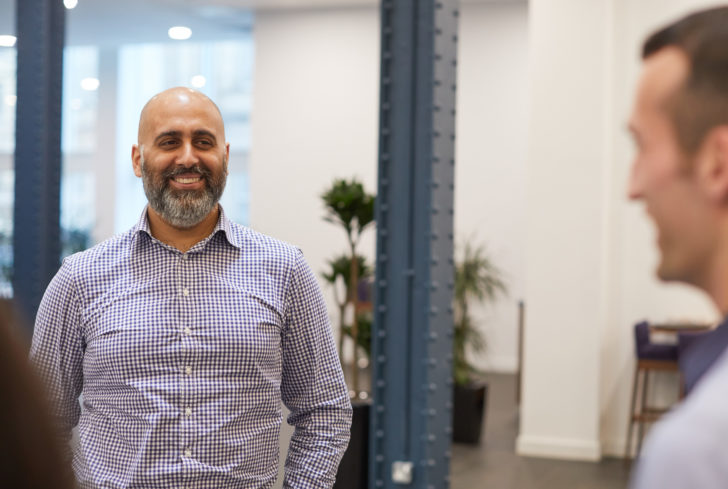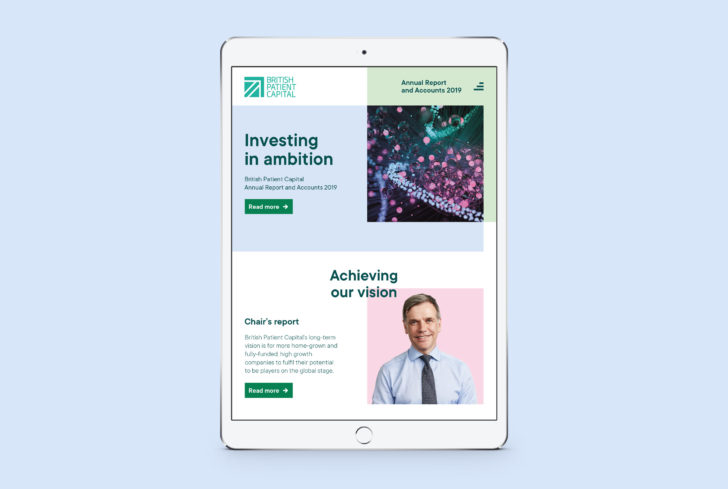 A focus on the future
We created a future-looking and dynamic new report to focus on innovation and cutting-edge technologies . We produced it both as a printed report and a responsive online version.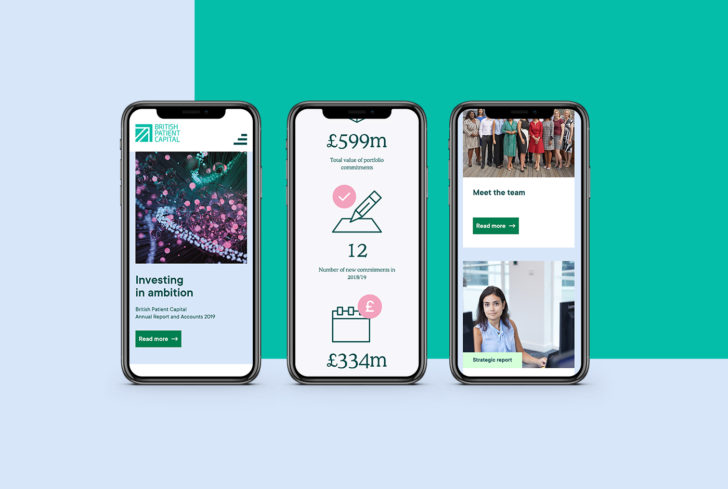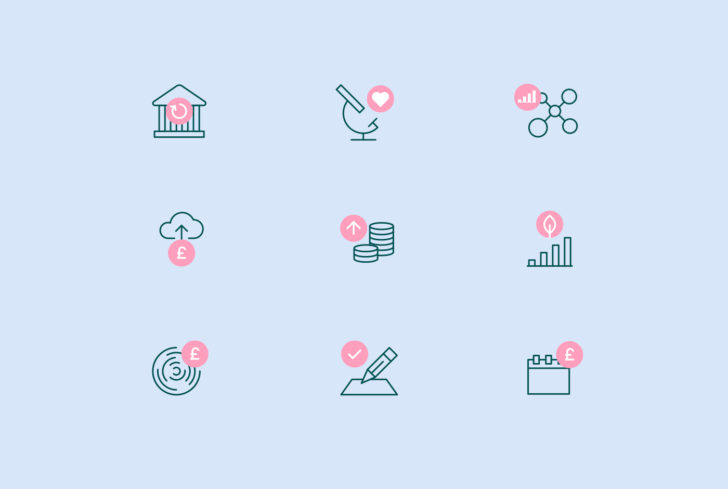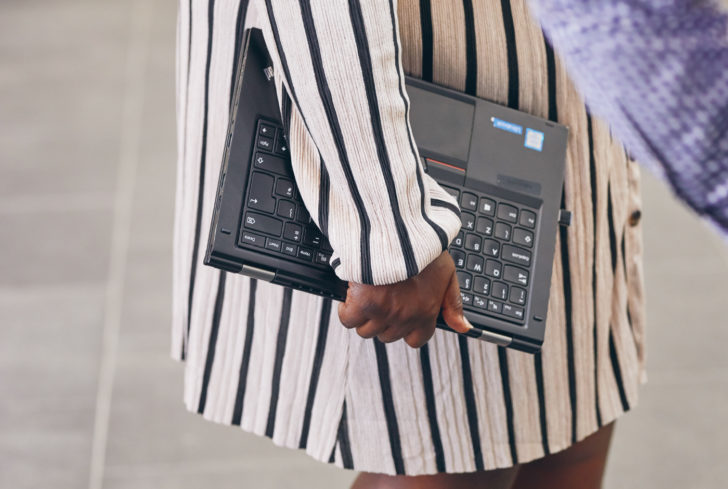 Demonstrating impact
As this was British Patient Capital's first report, we also created brand new assets including a fresh, bold colour palette as well as icons and art-directed photography.